1. Make sure your app is fully current by checking the app store for updates.
2. From the main menu, select Notifications.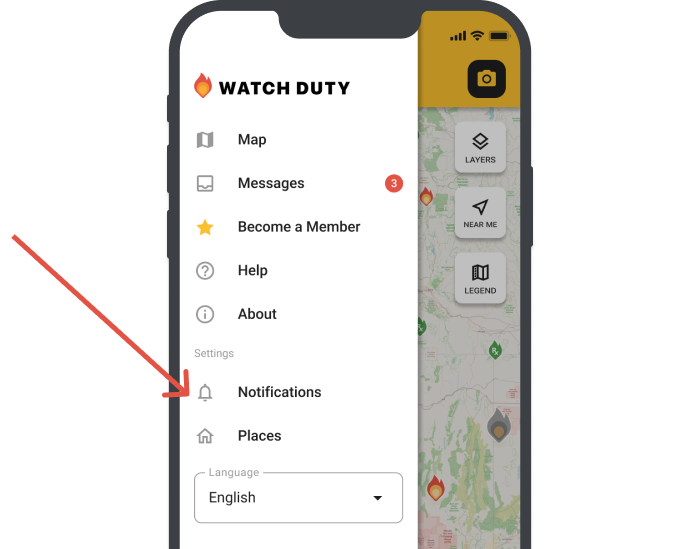 3. Select Test Notifications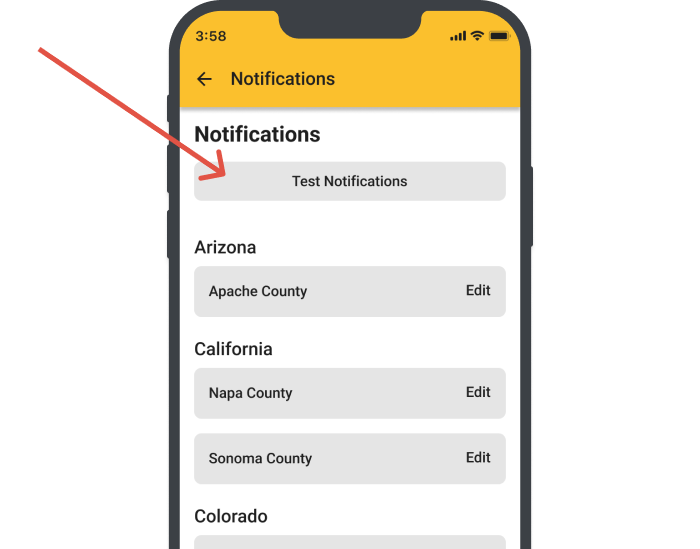 4. This test will run through your phone's configuration and if it is successful you will receive a test notification.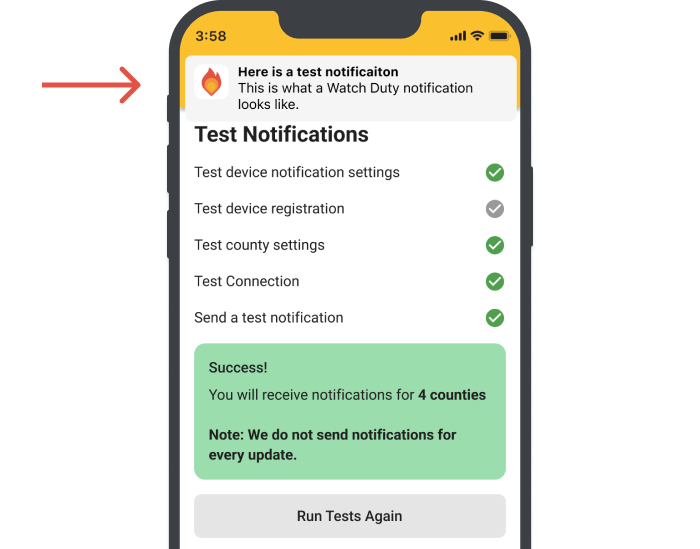 Didn't receive a test notification?
Rerun the test by tapping Run Tests Again.
Uninstall the app and reinstall it from the app store.
Android Users
Open the Settings on your device.
Tap the Storage heading to open the settings page.
Tap the Other Apps heading to see a list of your installed app.
Find the Watch Duty app and tap the Clear Cache and Clear Data/Clear Storage buttons.
Uninstall the Watch Duty app.
Re-install the app from the app store.
If the problem persists, please contact support.