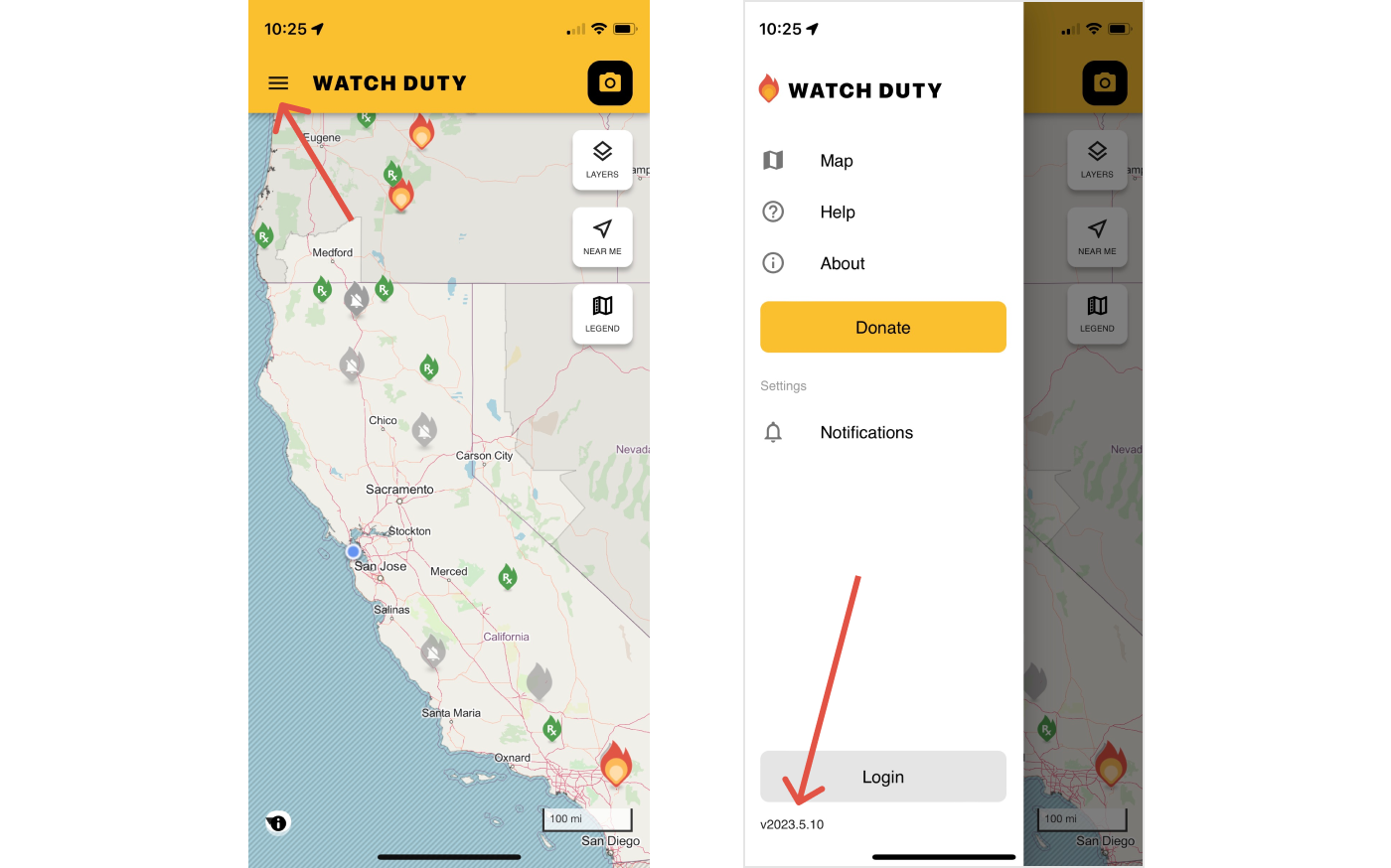 1. Click on the left-hand side menu (the three bars on the top left)
2. At the very bottom you will see a version number.
In order to ensure you are always on the most recent version we recommend you enable Automatic App Updates.
Enabling Automatic Updates on Apple iOS
Open the Settings app on your iPhone or iPad.
Scroll down to App Store.
Enable the App Updates toggle from the Automatic Downloads section.
Enabling Automatic Updates on Android
Open the Google Play Store app.
At the top right, tap the profile icon.
Tap Settings > Network Preferences > Auto-update apps.
Select an option:

Over any network to update apps using either Wi-Fi or mobile data.
Over Wi-Fi only to update apps only when connected to Wi-Fi.